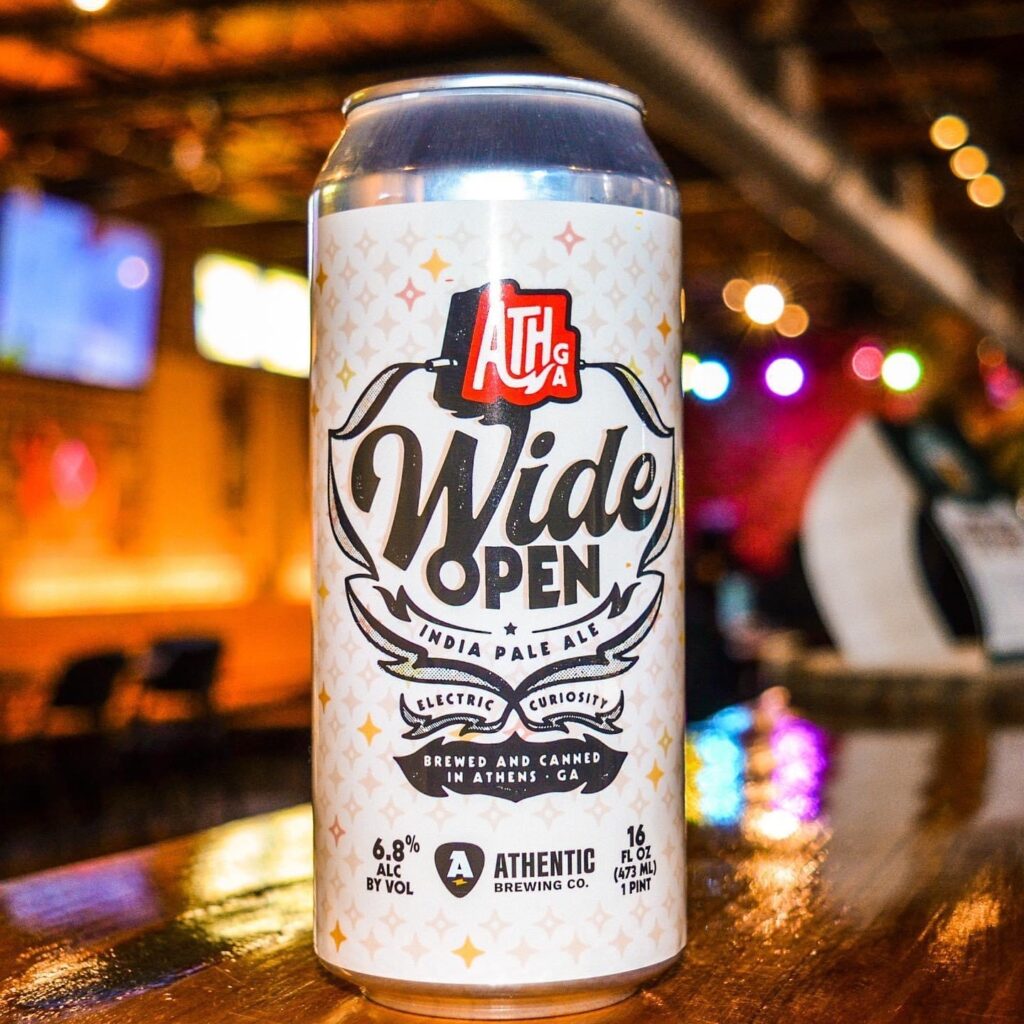 Wide Open
'Wide Open' IPA was created in partnership with Visit Athens, the destination marketing organization of Athens Georgia and takes inspiration from the new 'Visit Athens' branding and visual identity which honors the creative energy and welcoming atmosphere of Athens. The refreshed brand and new tagline "We're Always Open", highlights Athens as a hub of curiosity and creativity that is always open new ideas, inspiration and experiences.
Like the Visit Athens tagline, the 'Wide Open' IPA captures the spirit of Athens with experimental hops, a citrus flavor and a perfectly smooth finish.
The experimental HBC 1019 hop (Note: HBC stands for Hop Breeding Company), has received rave reviews with characteristics of Pina Colada, tropical, orange, and coconut. The aroma of HBC 1019 has been described as "a potent but pleasing mix of citrus, tropical, and stone fruits. With notes of coconut, Valencia oranges, caramelized bananas, peaches, and honeydew melon." Combined with a little bit of Citra hops will further push the citrus character of our 'Wide Open' IPA.