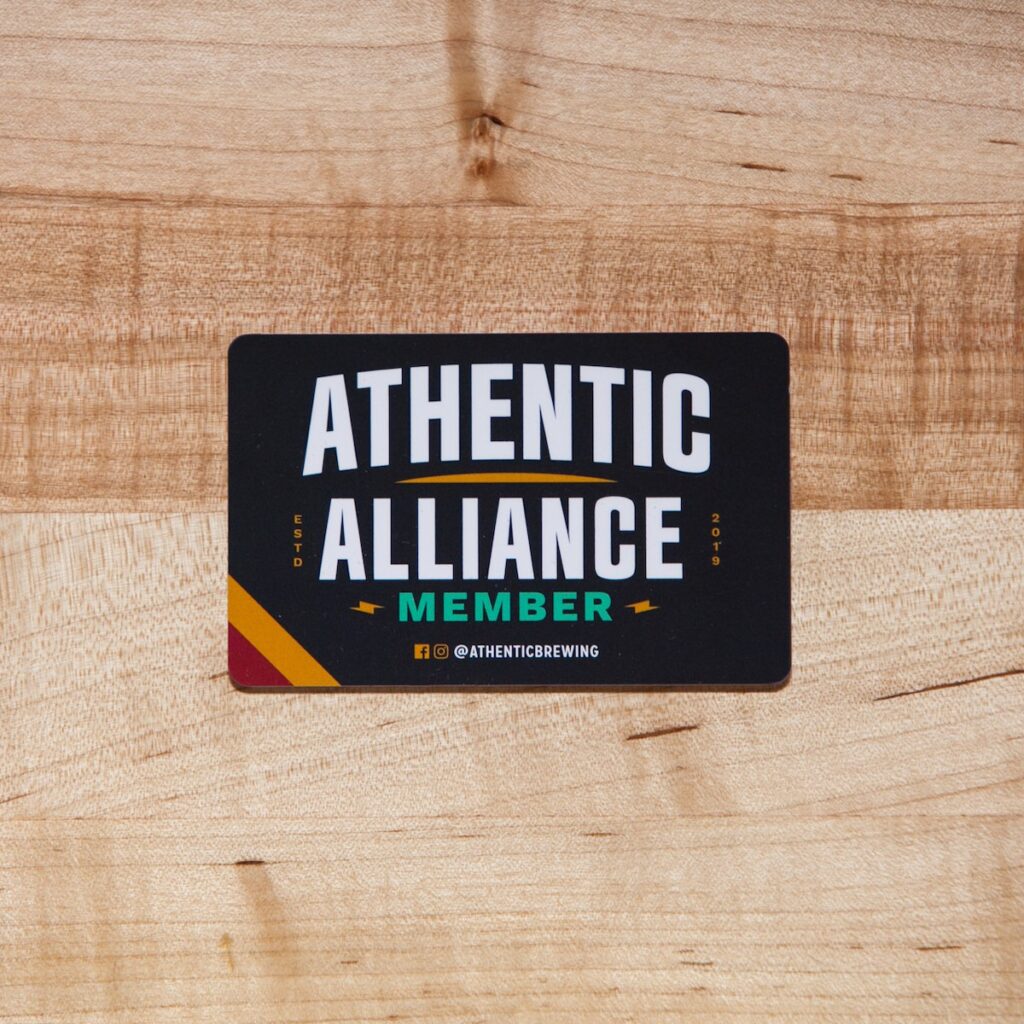 Welcome to the Athentic Alliance
The Athentic Brewing Company Team is excited to share with you the opportunity to join the Athentic Alliance. The Athentic Alliance is a membership club that gives you discounts and special access to new experiences, events and special beer releases.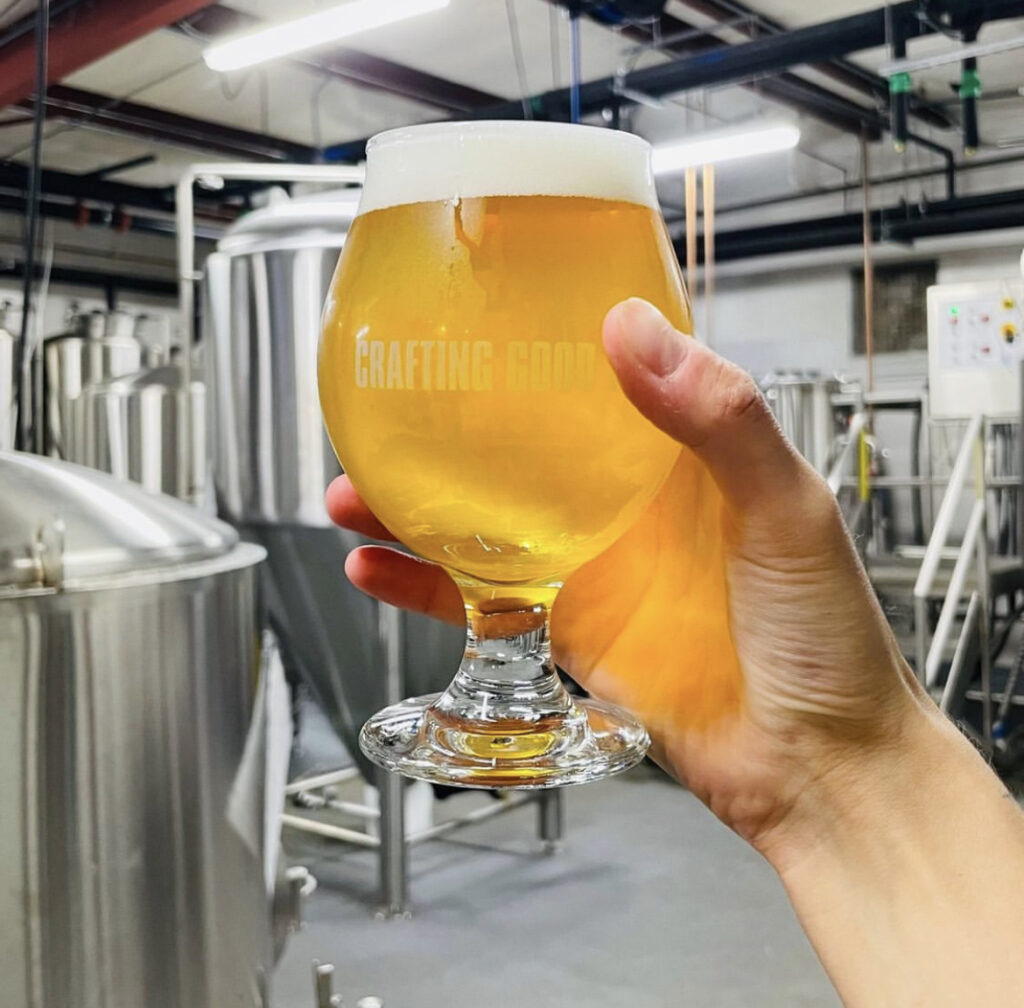 What the Athentic Alliance Includes
10% discount on all purchases (can not be combined with other discounts)

T-shirt of your choice (from select inventory)

Invitation to our Anniversary VIP Event

Build your own 4-pack (16 oz. cans) – one time

Early access to special beer releases

Plus additional Alliance events and surprises
…all for just $50 for the year!
How to Sign Up
1. Buy the Athentic Alliance
2. Activate your Athentic Card
Visit the brewery and get your Athentic Alliance card activated!
3. Get Your Free Swag & Beer
At the brewery, select your t-shirt and build your four pack
4. Enjoy Alliance perks year round!
You'll have the option to renew your membership after a year!
What Alliance Members Are Saying
I initially joined for the 10% off discount (well worth it) but have loved having first dibs on new beer releases.
– Corey
Being part of the Athentic Alliance has been so much fun! It makes me feel even more involved at my favorite brewery.
– Angela
I can't believe this membership was only $50. I've gotten so much value out of it — no brainer!!
– Allison
I have loved the Athentic Alliance events — they are perfect for craft beer nerd like me.
– Ned
Frequently Asked Questions
How long does my membership to the Athentic Alliance last?
One full year after purchase date. You'll have the opportunity to renew your membership at the end of the year term.
Can I cancel the Athentic Alliance membership? 
Yes, you can choose not to renew your membership after one year. We do not issue refunds to Athentic Alliance memberships after you have activated your card and recieved your free t-shirt and four pack of to-go beer.
Can I give the Athentic Alliance as a gift?
Yes! Please include in the order notes that the Athentic Alliance is a gift. We'll also need to have gift recipient's email address.
How will I know about upcoming Athentic Alliance events and new releases?
We will notify all members about upcoming Alliance events and other perks through email. When you make your purchase make sure to include an email address that you check regularly.