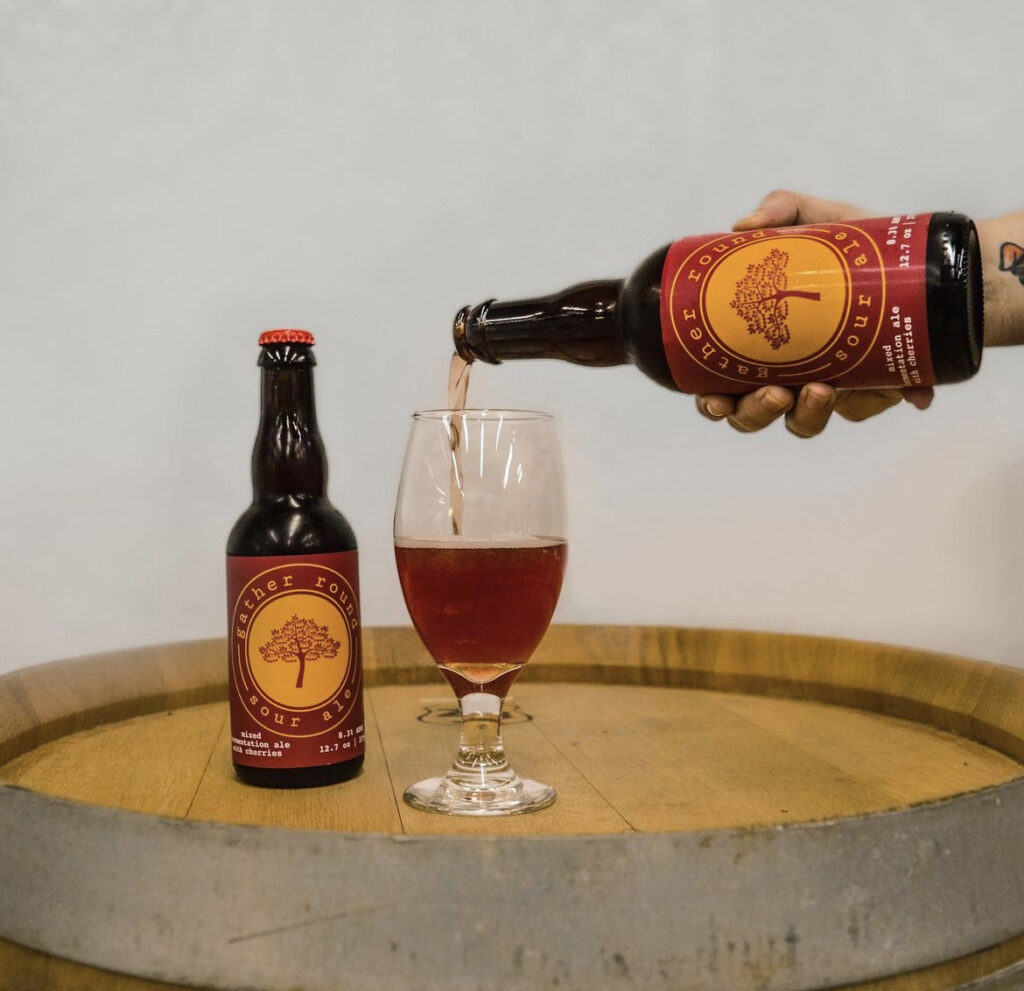 Gather 'Round Cherry
For the sake of getting *wild* back in 2021 we picked up four merlot wine barrels from Yonah Mountain Vineyards to fill with a Golden Ale. Gather 'Round Cherry is the second barrel selected to debut in the Athentic Taproom. Gather Round spent 14 months resting in the barrel and then received a plentiful helping of tart cherries before it was kegged and bottled. Gather 'Round Cherry is sour, funky and a little little sweet. 
We hope that it'll be the centerpiece of your conversations for months to come.