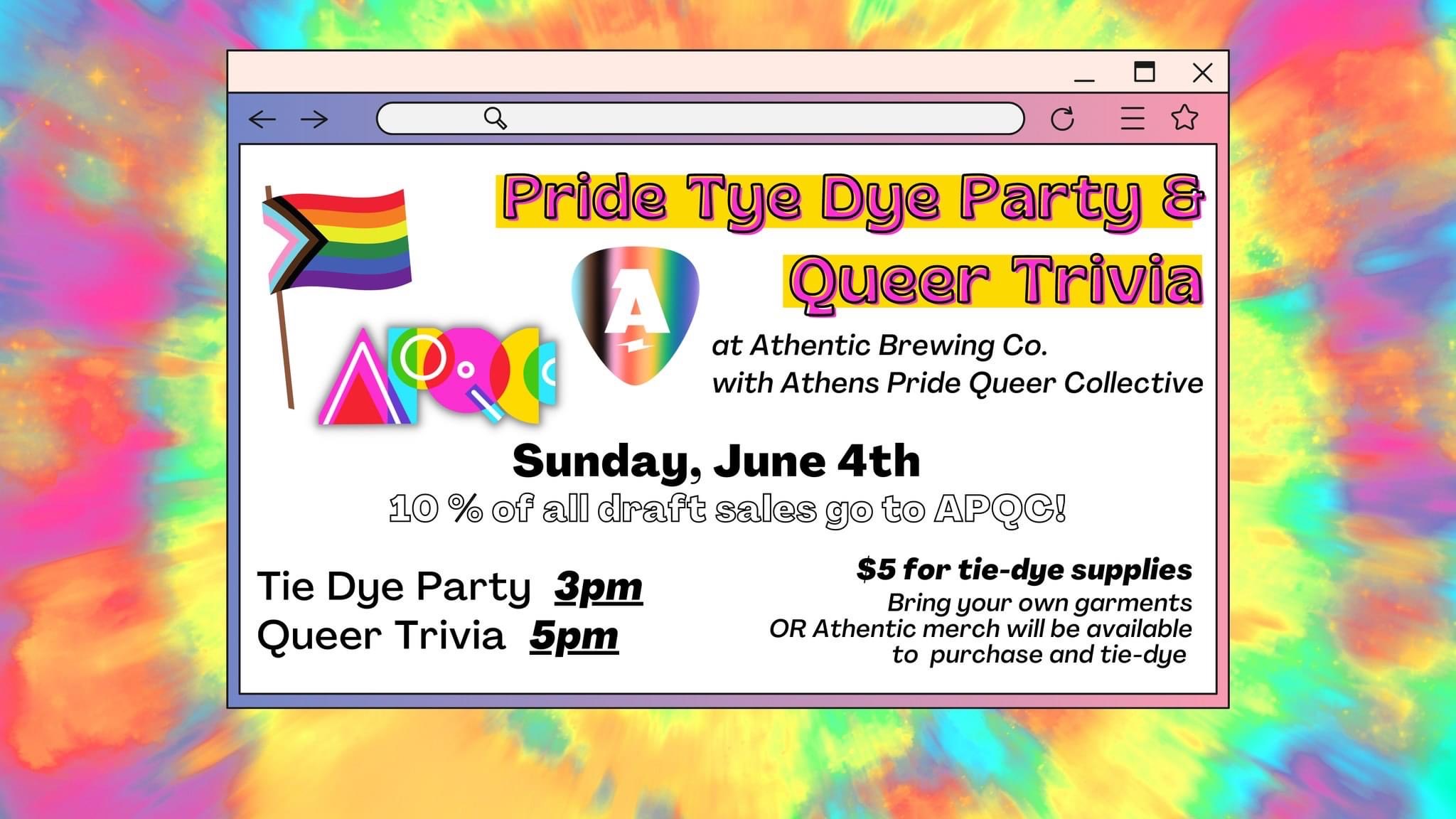 Athentic is excited to be hosting Athens Pride Queer Collective and to throw a Pride Tie Dye Party, Queer Trivia, and percentage night on Sunday, June 4th after an incredible Pride Week and parade!
Tie-Dye starts at 3pm and the cost to tie dye is $5. Bring your own garments to tie-dye or purchase merch available by Athentic.
Queer Trivia starts at 5pm with Erin Windham-Hill!
10% of all draft sales from the day go towards APQC, as well as 10% of all sales from our pride merch and pride beer. Join us for a great time and good cause!
Happy Pride!
All ages welcome, 21+ to drink. NA options are available.