Athentic Team
Dawn Skinner
Return to Athentic Team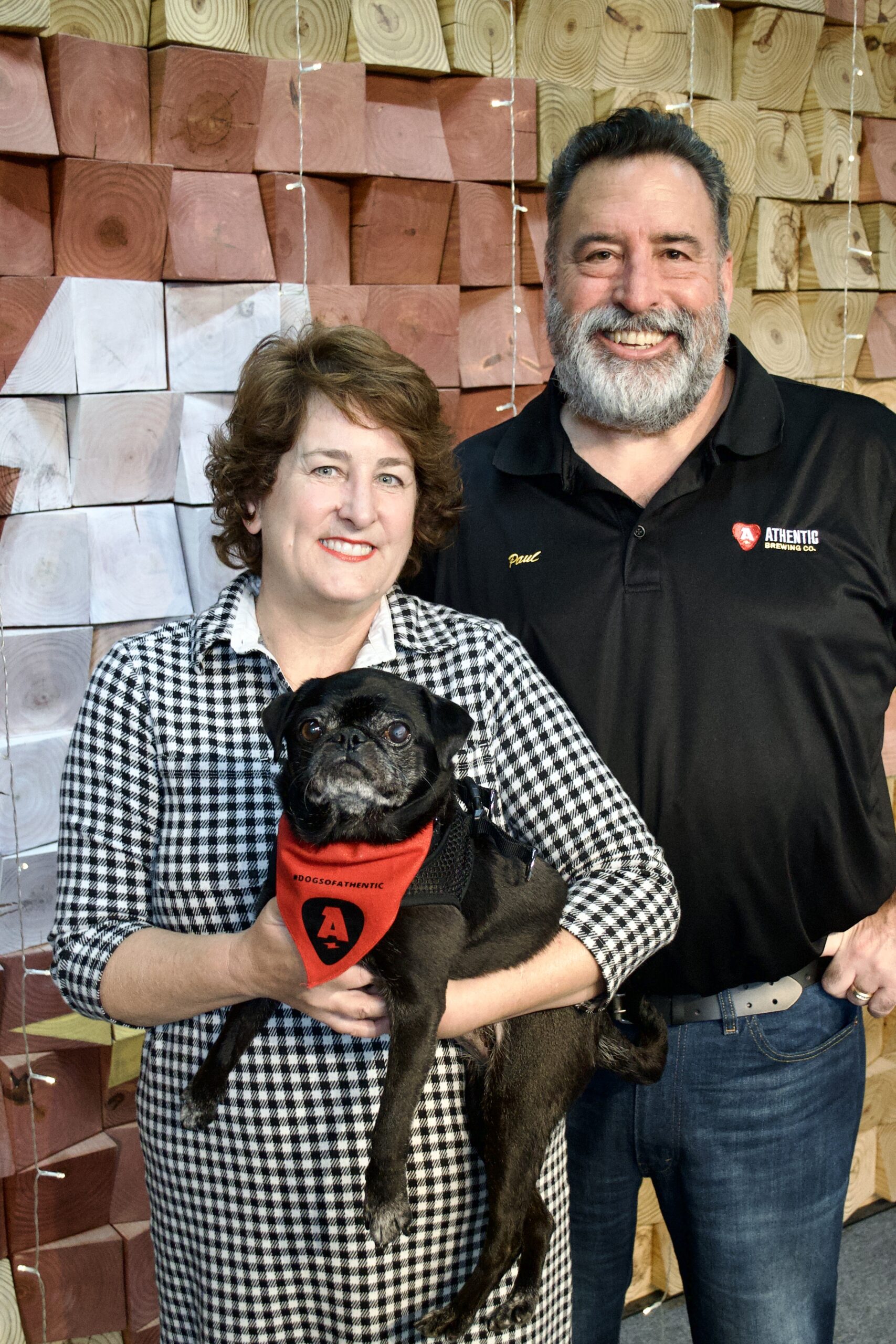 Dawn Skinner
Co-Founder
Pronouns: she/her
Zodiac sign?
Pisces
Any fun/interesting facts about yourself or that you know?
I've known Paul since I was 11 years old. I grew up on a farm in central Iowa and raised 10 cattle for my college fund.
Favorite Athentic Memory?
Demo day and kicking down a wall, then watching the building reveal itself for its new life. Watching  Paul's dream come alive in his eyes when the equipment arrived. And lastly, most importantly….convincing all the "men" we need INDIVIDUAL bathrooms with a sink and toilet. Urinals aren't necessary! Everyone knows how to use a toilet.
Fave beer at Athentic?
'Phalen Good,' our St Patrick's Day beer. I also loved Oktoberfest 2022!
What are you happiest doing outside of Athentic?
Restoring our 125 year old cottage, reading good fiction, and traveling
Favorite book?
I've recommended "Outlander" many times since  the early 1990's when I first read it. I've read every book in the series.
If you were a superhero, your superpower would be…?
Concierge service, the finder, the recommender of all things. I'm your go-to!
If you were an animal, you would be…?
A parrot. Ignore me? Dismiss me? I'll say something
If you were to die in a video game, what 3 items would pop out?
Cute shoes, a pug and a jean jacket