After years of searching the Athentic Brewing Company Finally has a Home for the Brewery!
The first place we ever considered for our brewery location was a 4000 square foot warehouse on Paradise Blvd. It was literally in the shadow of the Terrapin Brewing Company. Since then, we have probably poked around 20-30 industrial/ commercial properties in or about Athens Georgia with one excursion that lead us over to Monroe GA. Every property had potential in some form or another to become our brewery, but various circumstances always prevented us from closing the deal; too far away from Athens, too small, too costly, not enough parking, owner did like the idea of a brewery but mostly because we were simply not fully prepared to pull the trigger.
My wife said, "The right property will find you when you are truly ready".
As we continued to explore properties, the one factor that stood out was that for a smaller sized community brewery, the location would be the most important factor. The brewery needed to be part of a destination and in the heart of Athens. This realization gave us new focus and lead us to preparing letters of intent on four properties located in downtown Athens, at the Beachwood Mall, on Pulaski St. and in the Normaltown area.
108 Park Ave, Athens GA Makes the Final Cut
As we proceeded with negotiations on these four properties, some dropped away, and others rose to the surface. The final push lead us to securing a lease at 108 Park Ave. We feel that this location is absolutely perfect for a local brewery; next to Normaltown, close to a variety of neighborhoods, directly across from the Piedmont Athens Regional Hospital and within close proximity to Bottleworks and downtown Athens.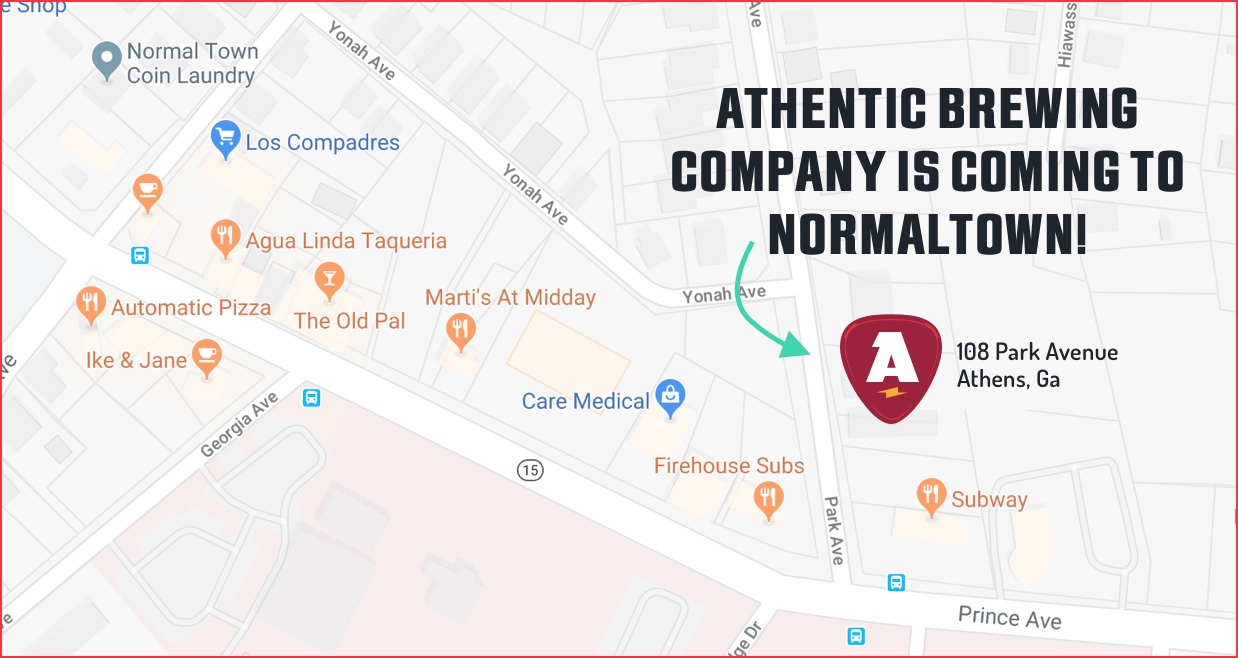 When Will we be Open?
We have already started cleaning and sprucing up the exterior and will begin interior renovations once we have the proper permitting from the City of Athens/ Clarke County.  We are anticipating an opening in mid-2019. Stay tuned for more details.