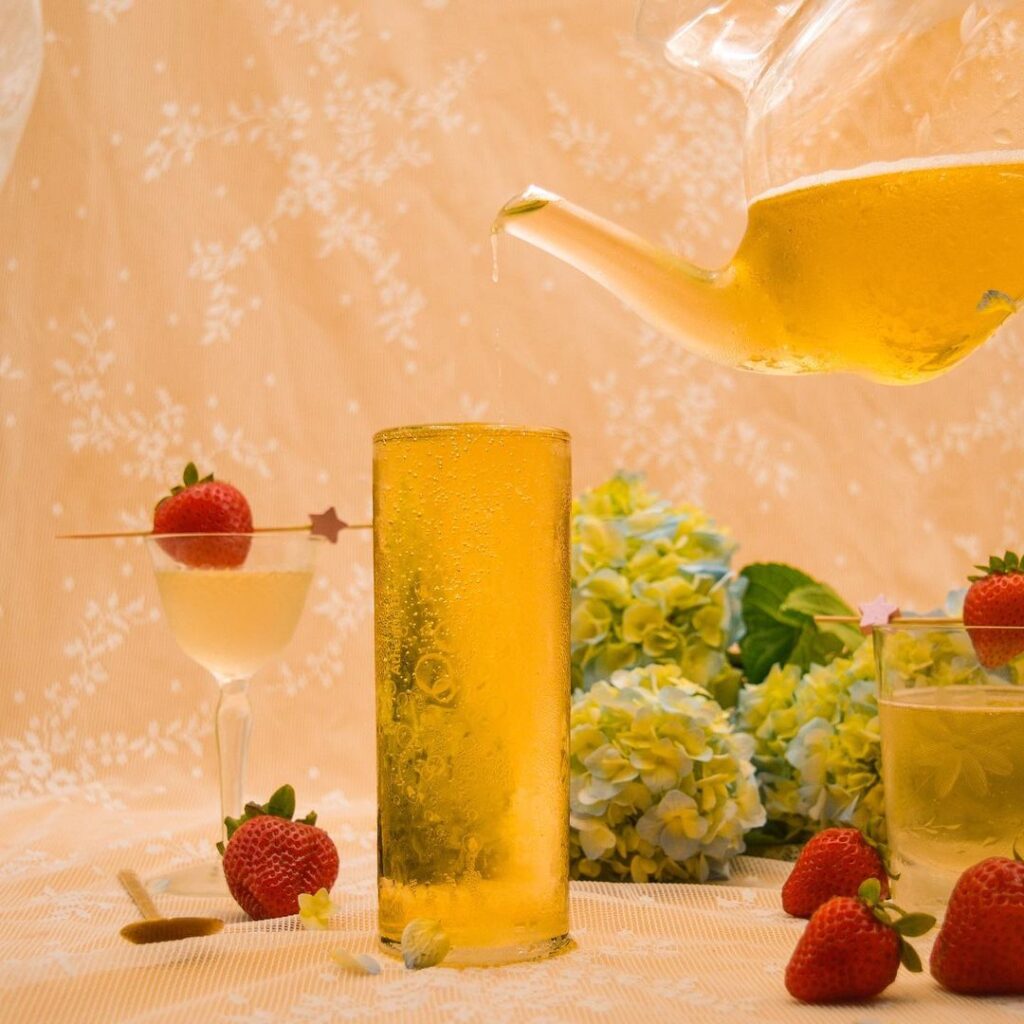 Southern Charm
You haven't tried this seltzer yet? Well, bless your heart. Southern Charm is our newest Theoretical Fizzics hard seltzer, flavored with strawberry, watermelon, and passionfruit. Best enjoyed on a porch with a slight breeze, some live oaks swaying with the wind, the scent of magnolia blossoms wafting through the air, a dog sleeping at your feet, and maybe a rocking chair.
Southern Charm comes in at a lovely 4.8% ABV. Although we don't have any magnolia trees or live oaks, we've got a mighty fine patio, so come join our table and try a glass.
If you're feeling bold, you can also try Southern Hospitality, half Southern Charm, half frozen lemonade, all divine.