A Collaboration between Athentic Brewing Company and Akademia Brewing Company
Almost no one brews a Roggenbier style beer (at least very few commercial breweries) and there is a good reason. A true Roggenbier is a German Rye Beer that contains more than 50% rye malt, with the remainder of the grain bill including wheat malt and other specialty grains.  Rye is a distinctly unique grain known for its characteristic spiciness but is very difficult to brewbecause it is a huskless grain. When the rye malt is combined with warm water in the mashing process it becomes thick and nearly impenetrable. To offset this 'sticky' situation, rice hulls are added to provide structure and allow water to circulate through the grain bed.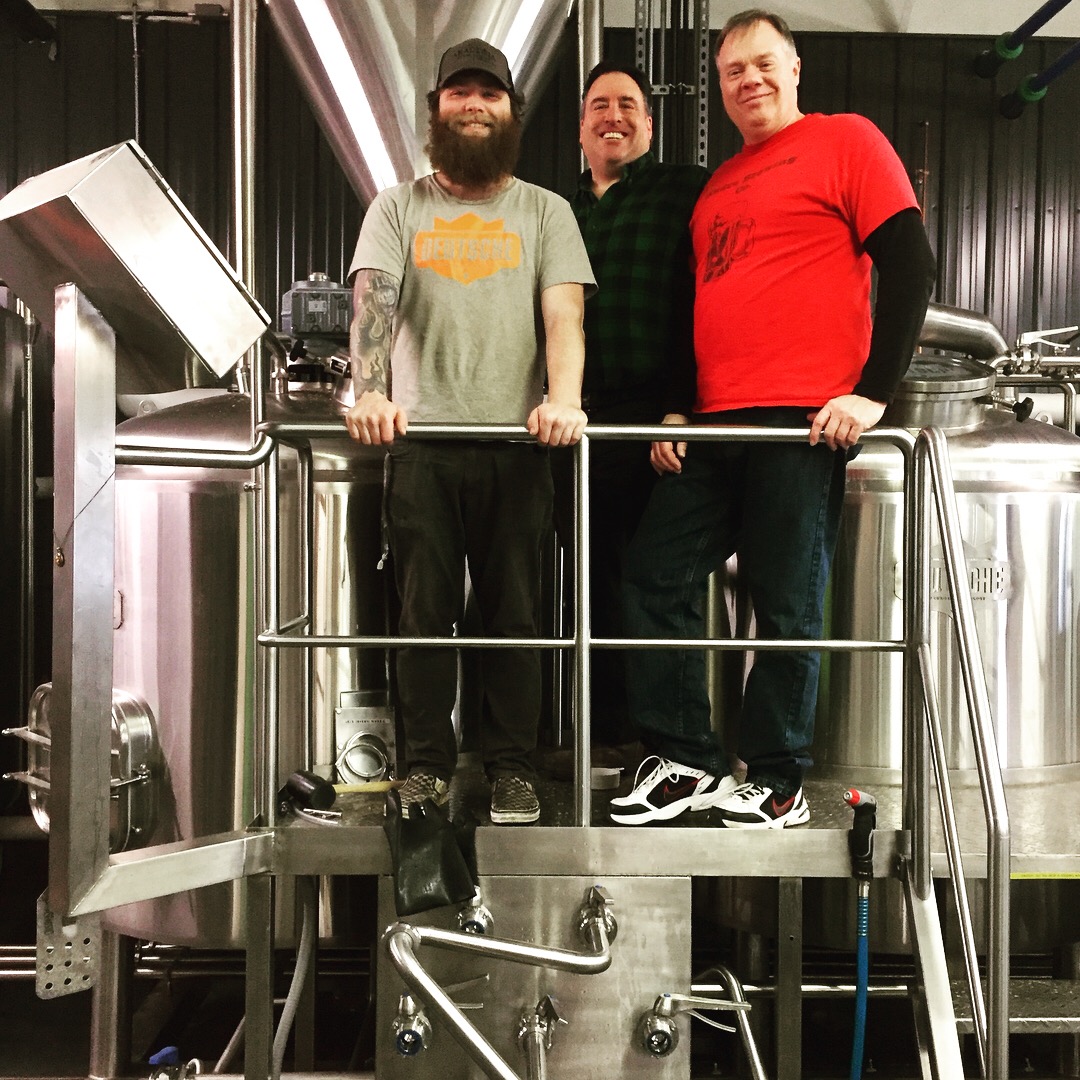 Our original batch of 'Bold Faced Rye' was brewed for the 2017 Athens Homebrew Classic, basically because we were curious about this historical beer style and wanted to try something unusual. At that time, we were calling it 'Requiem Rye' but try saying that three time fast.  To our surprise, it won "Best of Show" meaning that the judges deemed it as the top beer at the competition. One of the awards was to have it brewed commercially by our friends at Akademia Brewing Company.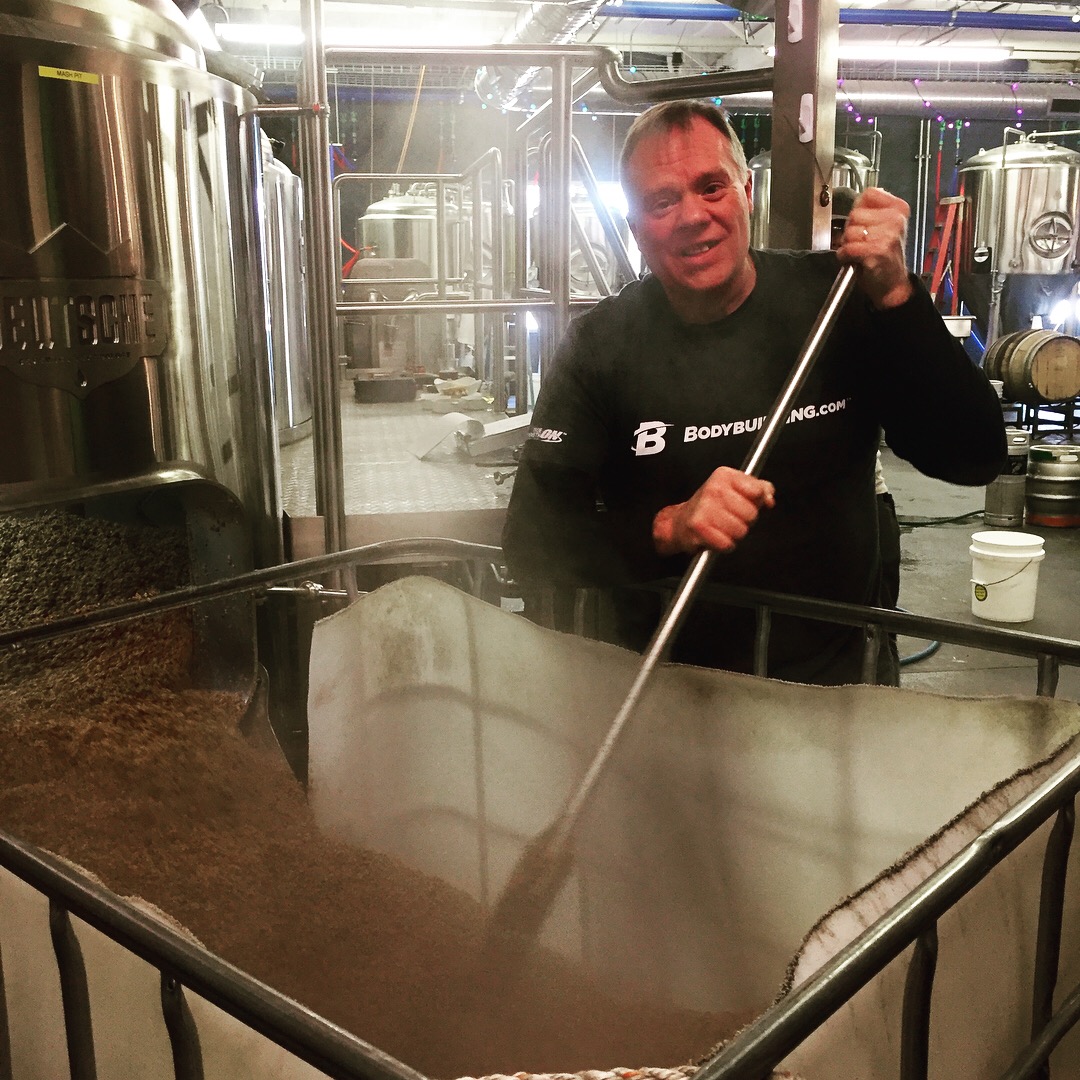 As excited as were to have our beer brewed by Akademia, we were a little afraid to tell Matt Casey (Owner) and Morgan Wireman (Brewmaster) just how difficult a brew day it was going to be and why we decided to dub it 'Bold Faced Rye'. Fortunately, they were up for the challenge and thought the Roggenbier style would be an interesting addition to their regular line-up of beers.
The 'Bold Faced Rye' lived up to its name in every way including no less than 5 stuck sparges as we were circulating and clarifying the wort (vorlaufing) in the mash tun. Morgan used all his tricks to unplug the each stuck sparge, only to have it plug again and again. With additional help from Mac McMillan and Kerry Roberts, we prevailed and collected nearly 6 barrels of the Bold Faced Rye in the boil kettle. Once we got the wort to the fermentor, we added a large pitch of Weihenstephan Wheat Yeast and fermented at a lower temperature to impart a slight clove flavor to the beer.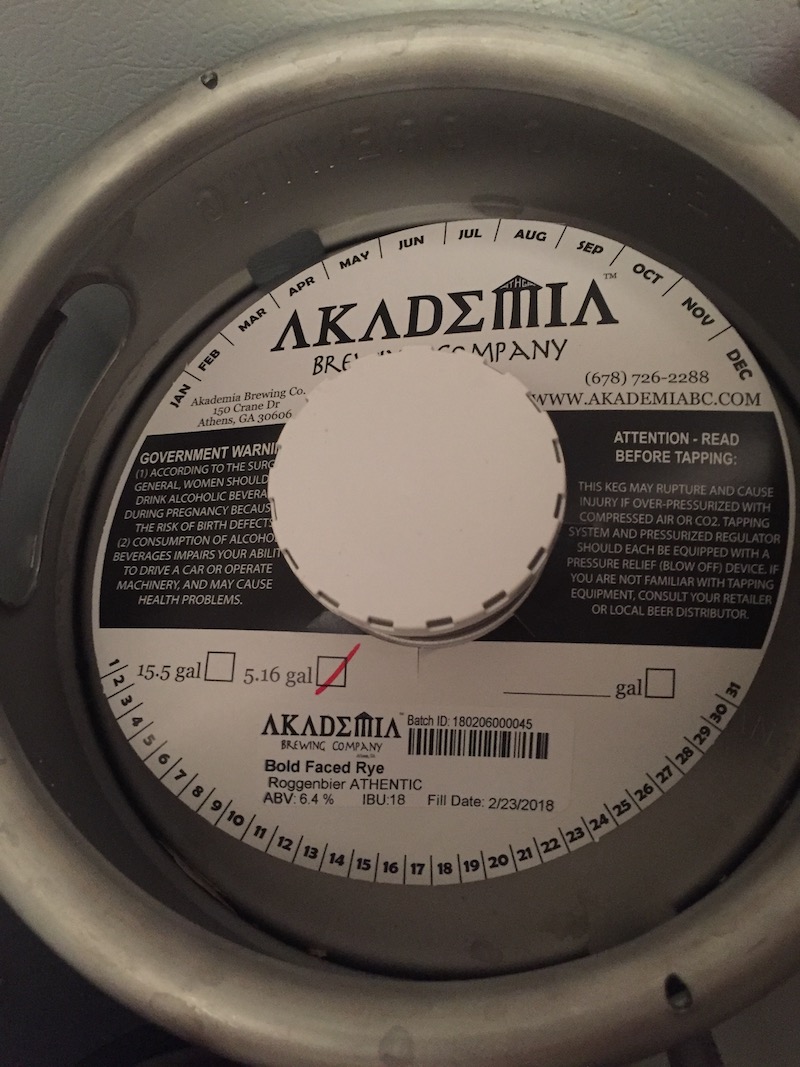 After a couple weeks in the fermentor , it was ready to be kegged and served. Thanks to Matt Casey and Aaron Martin the 'Bold faced Rye' was distributed locally and within Georgia. The additional promotion from Dallas Duncan gave us a phenomenal response – especially for our first commercial batch. We could not be happier and forever will be grateful to all the folks at Akademia for helping to make this possible. Cheers!